we are a e-business company dedicated to the sales and distribution of  PPR pipes and fittings,  HDPE pipes & fittings, PVC pipes & fittings, CPVC pipes & fittings, ground heating PE-RT pipes and PEX-a pipes, aluminum composite pipes and fittings, brass valves and fittings,stainless steel pipes and fittings, Soundproof Sewage, Drainage Piping Systems, products belonging to the category of plumbing.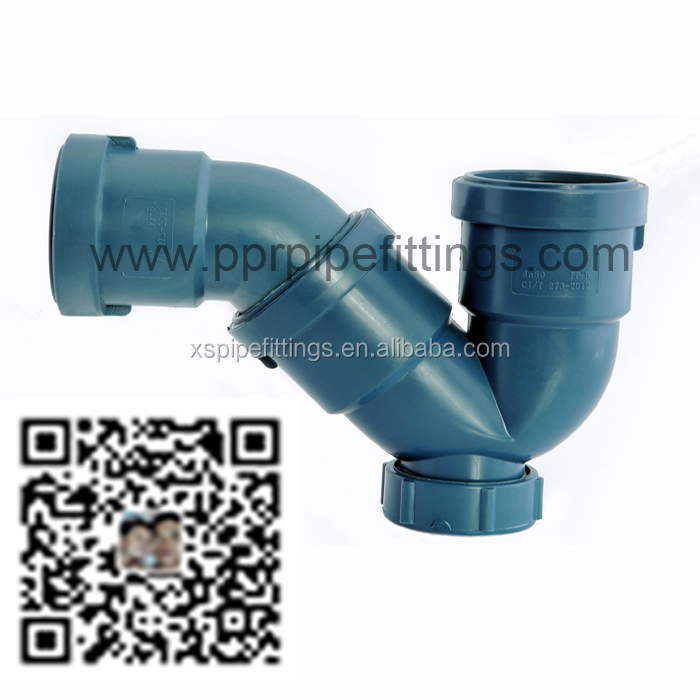 1.PP Ultra-Silent pipe fittings characteristics: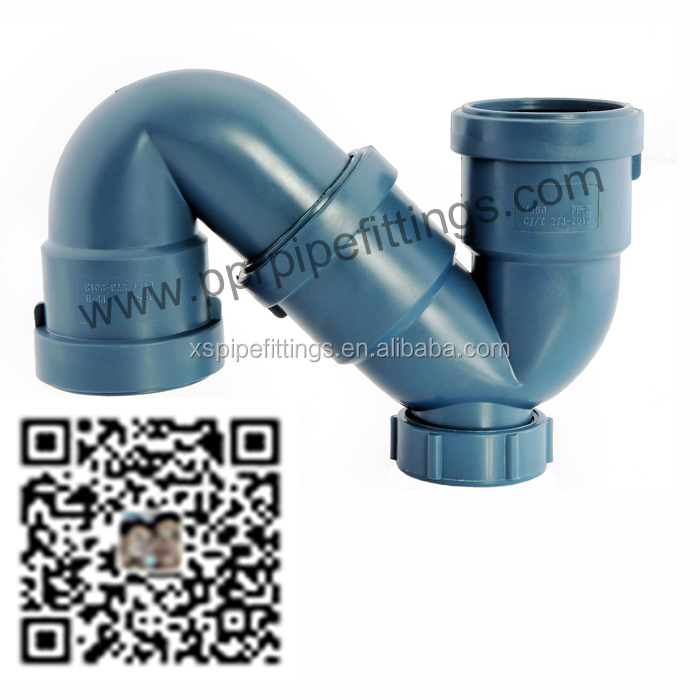 non-toxic
flame retardant
anti-corrosion
anti-aging
resistance to high temperature +90°C [+95°C]
Excellent soundproof performance: much better than cast iron or UPVC drainage pipes.
Super anti corrosion: Inner tube can resist acid up to PH2,resist alkali up to PH12
High temperature resistance: can bare 95°C hot water.
2.The composition of PP silent pipes and fittings.
Soundproof Drainage Piping Systems is made of
Soundproof pipes and fittings for drainage, soil and waste water discharge, low and high temperature, made of PP-MD (Polypropylene and mineral field polypropylene compounds) in diameters Ø32-110 with push-fit connection method.
Polypropylene (PP) piping systems for soil and waste discharge (low and high temperature) within the building structure.
3. Main application of PP silent pipes fittings for drainage:
Can be used for sewage and drainage system of:
office building, hospital, hotel, residential district, villa,
embassy building, hot spring drainage water, etc
The use of this system is to  reduce noise and acoustic vibrations to a level of 19dB*.
So whereve there is requirement for noise reduction.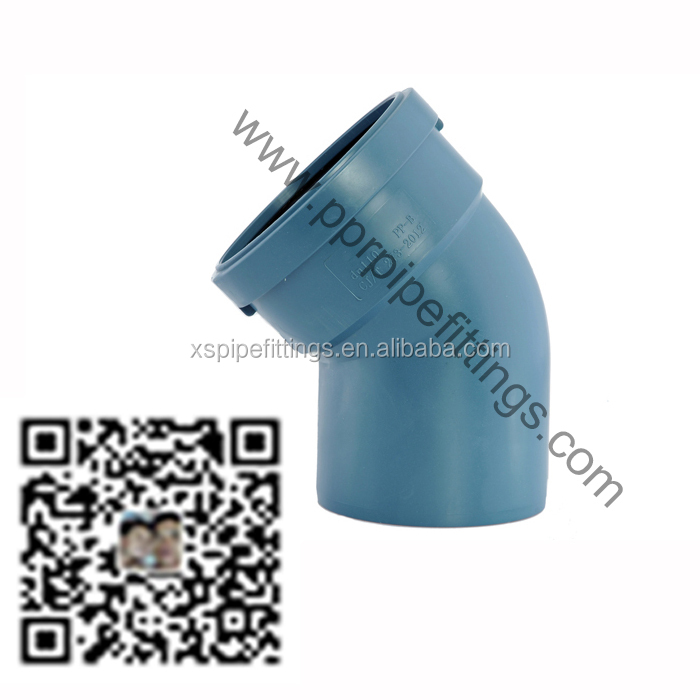 skype:  jackyang535
QQ:359934365
contact: Jack Young
Wechat:jackyang535