we are a e-business company dedicated to the sales and distribution of PPR pipes and fittings,  HDPE pipes & fittings, PVC pipes & fittings, CPVC pipes & fittings, PP-H threaded pipes & fittings, ground heating PE-RT pipes and PEX-a pipes, aluminum composite pipes and fittings, brass valves and fittings,stainless steel pipes and fittings, products belonging to the category of plumbing.
 Property
1) Healthy, anti-bacteria, conforming to drinking water standards
2) Resistant to high temperatures, good impact strength
3) Convenient and firm installation, low construction expenses
4) Excellent heat-insulation property, minimum thermal conductivity
5) Lightweight, convenient for transportation and easy to handle, labor-saving
6) Smooth inner wall, reduce pressure loss and increase flow speed
7) Sound insulation (reduced by 40% compared to galvanized steel pipes)
8) Light color and excellent design, suit both exposed and hidden installation
9) Recyclable, environment-friendly, in accordance with GBM standards
10) Extremely long usage life of at least 50 years
The sizes and types we have:
PP Female Tee
PP- Homopolymer (PP-H)
IRS Female Tee
PPH Female Reducer Pipe Fittings Supplier
PP IP BSP Thread male Coupling
PP IP BSP Thread Female Coupling Socket
PP-H thread pipe fittings( elbow, tee, coupling)
PPH Thread Universal Union Pipe Fittings For Hot Water
IRS PPH Kenya Market PP pipe fittings PP female Elbow
IRS PPH Hot water BSPT Thread PP fitting fittings Female TEE
IRS pph Peru Best sales PP PIPE FITTINGS PP ELBOW
Elbow 90º FF
Elbow 90º MF
Elbow 45º FF
Cross FFFF
Tee 90º FFF
Socket FF
Nipple MM
Plug M
Cap F
Bend 90º MF
Bend 90º FF
Socket MF
Crossover MM
Niple MM
Tank adapter
Flange with gasket
Gasket
Elbow 90º F
Elbow 90º M
Tee 90º F
Socket F
Socket F red
Socket M
Tee 90º M
Elbow 90º with F insertion and support strap
Reducing elbow 90º
Reducing tee 90º FFF
Reducing socket MF
Reducing socket MF
Reducing bush MF
Reducing nipple MM
Socket union FF
Socket union MF
Seat valve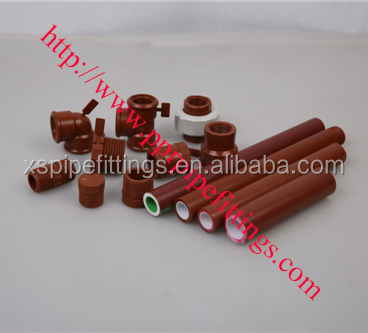 Advantages of PP-H pipes and fittings
IRS pipes fittings
• Resistance to eddy currents.
• Excellent electrical insulation properties.
• Lightweight and easy to transport.
• Innoxious.
• Minimum pressure loss
• Low thermal conductivity
• Acoustic insulation
• Chemical resistance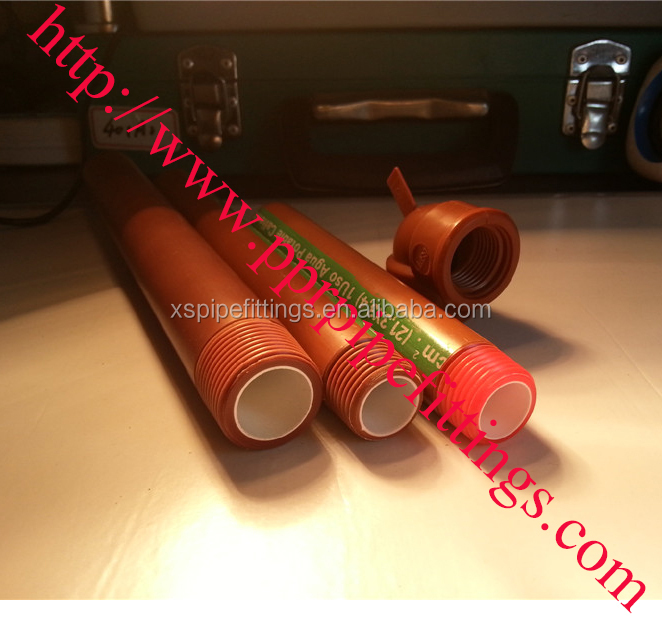 Basics about PP- Homopolymer (PP-H):
PP-H BS(British Standard) Plastic threaded tubes and fittings are made of polypropylene homopolymer of high molecular weight (PP-H (high) resistance engineering plastics), a material specially adopted because of its good performance when subjected to high temperature or pressure. Moreover, its high elasticity module combined with enough stiffness makes it intacted when exposed to mechanical stresses.
Besides the same features or characteristics the traditional zinc plated steel pipes and fittings, the PP-H threaded pipes and fittings are much more convenient and a lot lighter in weight; The threaded pipes and fittings can be easily installed without any use of electricity or mechanical tools. it is safety topped with reliability.  Compared with PP-R pipes and fittings, it is superior in resistance to high tempreture and chemical substances (Acidic or alkaline substances, lime, cement or gypsum for example). When taken from the perspective of of acoustic insulation, the BS PP-H pipes and fittings can absorb and subdue the vibrations normally caused by metal pipes.  For all the above performances, it is low in thermal conductivity, excellent in electrical insulation, light in weight and easy for transportation, free of any health hazards.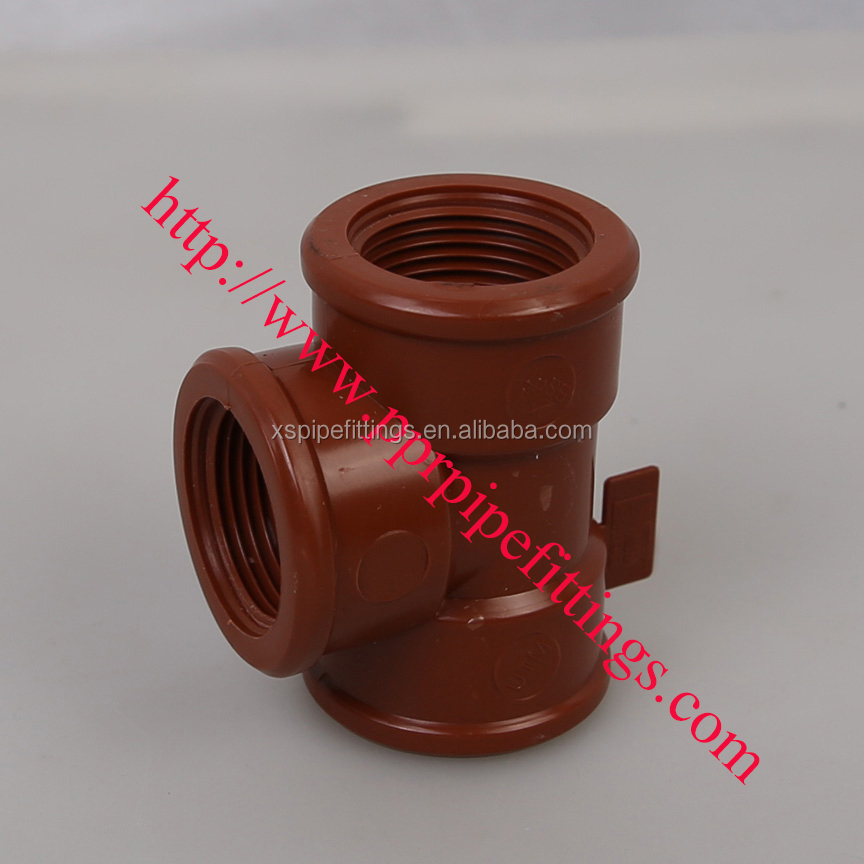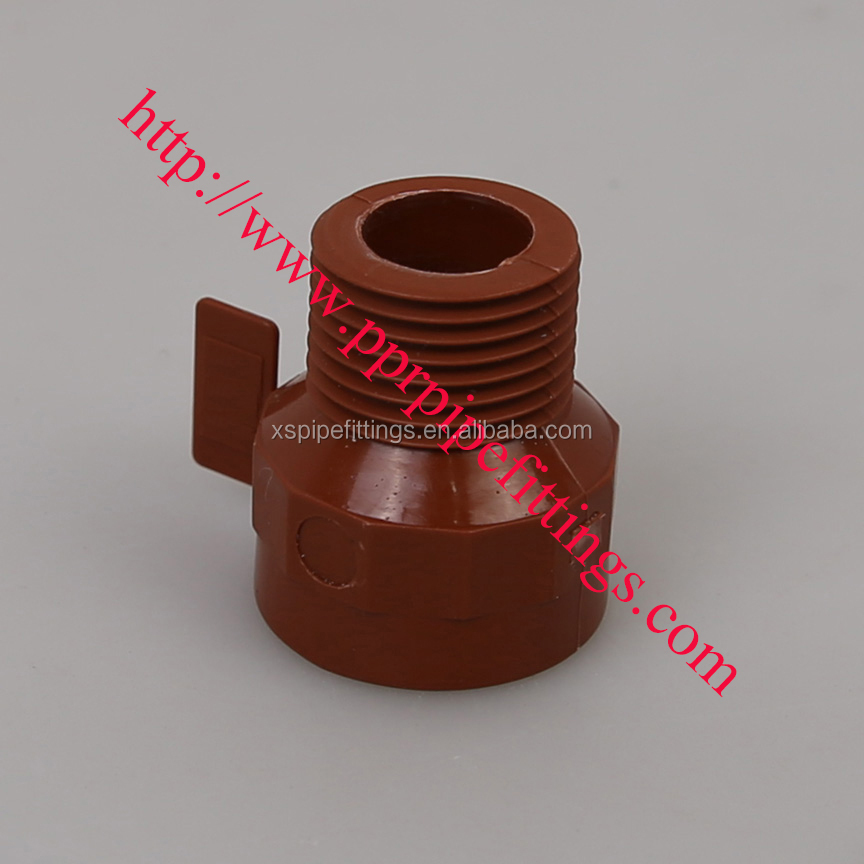 Contact me:
skype:  jackyang535
QQ:359934365
contact: Jack Young
Wechat:jackyang535