we are  dedicated to the sales and distribution of PPR pipes and fittings,  HDPE pipes & fittings, U-PVC pipes & fittings, CPVC pipes & fittings, PP-H threaded pipes & fittings, ground heating PE-RT pipes and PEX-a pipes, aluminum composite pipes and fittings, brass valves and fittings,stainless steel pipes and fittings, products falling in the category of plumbing.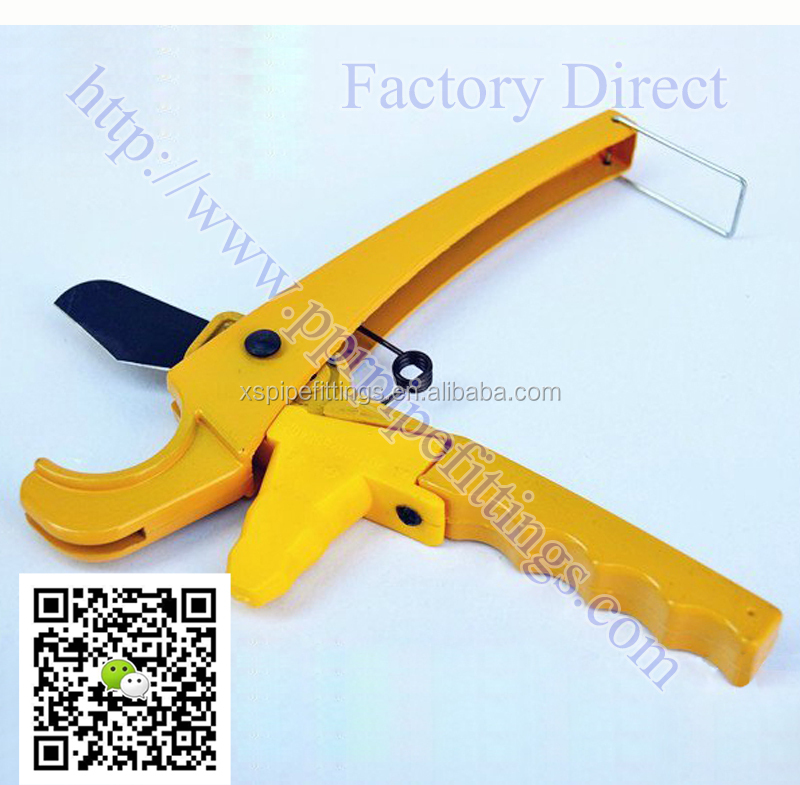 China plastic pipe cutter, ppr pipe cutter ,Metal Pipe Cutter, PPR Cutter, PERT pipe cutter
China leading manufacturers and suppliers of PPR Pipe Welders, Cutters,Pipe Welding Machines,PPR Pipes
Ratcheting PVC Pipe Cutter, PPR, PE, PEX Pipe Cutter
Pipe Cutting Tools manufacturers
Apply to cut PVC PIPE, PPR PIPE, PE PIPE, PEX PIPE and other pipes
Application: This pipe cutter is mainly used for cutting PP-R Pipe, PVC pipes, HDPE pipes and some of other plastic pipes of different shoreness or materials.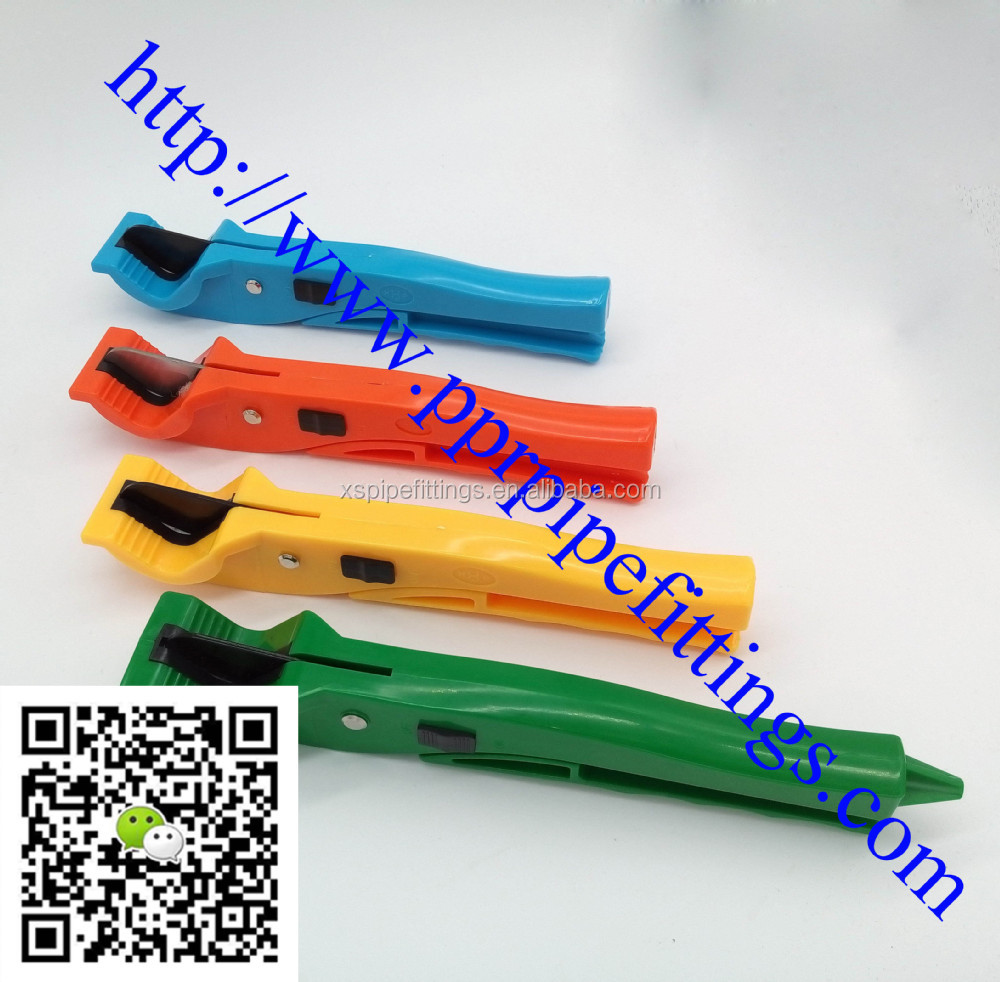 Packaging & Shipping
Package: independant plastic bags inside bigger plastic bags, then packed in strong paper carton.
Pallets: upon requests
Our Services
We provide good price for same quality products,
we provide yiwu market guidance and translation services.
we can be your purchasing or buying agent with 3% commission but no hidden commissions or kickbacks.
we also have online retail services for overseas customers who need to buy in small quantities.
we are dedicated to the sales and distribution of plumbing parts, truck trailer parts.
we are pledged to provide services second to none.
we are bond by business concepts of honesty is always the best policy.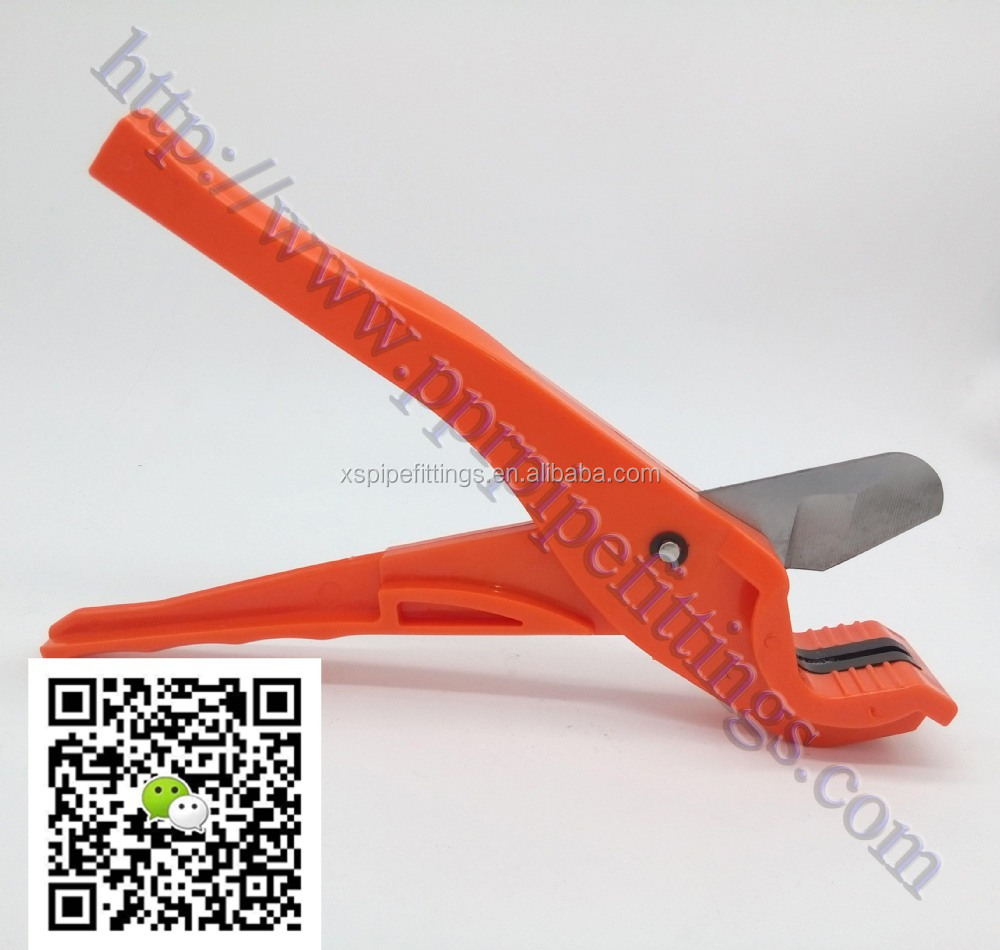 Company Information
Established in 2015, Yiwu Xishun E-Business Firm is an outlet for pipes fitting factories.
Our products are all directly from factories, However, our service is surely above them. We can supply virtually all pipe and fitting products in the heating and plumbing industries, we aim to be your one-stop supplier for aqua-plastic products.
Here on alibaba trading platform, we offer traditional bulk goods for experienced buyers from all over the world. Elsewhere on other trading platforms or our independant trading websites, we also have in mind those not so much into buying in great quantities, we can also send by small lots in order for you to test the markets before you make earnest purchasing decisions. Besides alibaba, we also have shop offline in yiwu futian market, Shop No. is F5-19823, kindly drop in to have an eyeful of our products if you happen to be in yiwu city.
We are commited to offering nothing but the best services, when you put your trusts in us, we do our best to honor your trust. We aim to be the one second to none.
FAQ
1. Are you direct factory?
No, I am just an E-Business Firm dedicated to the sales of plumbing parts, pipes and fittings. However, all our products are directly from genuine factories which have been deemed by us to be competent in providing good products and lower prices.
2. Can you help me with other products beyond your business scope?
Glad to be of any help.
3. Can you guide me when I am in China for business trips?
Glad be of any help.
To be continued……
You can also get in touch with me by mensengers below for more infomation.
skype:  jackyang535
QQ:359934365
contact: Jack Young
Wechat:jackyang535